We have great news for you competitive programmers! If you'd like to become more competitive and better programmers, some new books will come to the rescue, along with our timeless classics. For English readers we strongly recommend the new edition (CP4) of Steven and Felix Halim's masterpiece 'Competitive Programming', this time with fellow author Suhendry Effendy coming on board: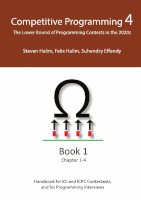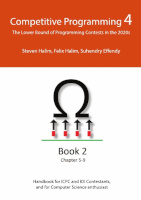 More info and buying options at: https://cpbook.net/
We also proudly present to you the Spanish version of the extraordinary book "Looking for a Challenge?", written by the guys behind the University of Warsaw teams successes along the years. A real must for any competitive programmer: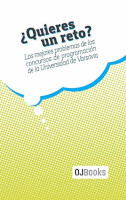 Find and enjoy it here.
And let's not forget the classics (click on the covers):
A new platform for the Online Judge
Dear users and friends,
As promised in the last post, exciting news are coming. I have been working on the idea of a fresh and new platform for the Online Judge for months and months. There are many reasons for this, some of them obvious, but these are probably the main ones:
- The current platform was developed in 2005.
- It uses a very old version of Joomla, which makes maintenance a very difficult task.
- The way people uses internet services (and what they expect from them) has changed a lot in 15 years.
- The new platform MUST be Open Source.
- I'm really excited in doing it!
A very initial (still not very functional) code is already working, and should serve as the basis for it. This means that we can't use it as the production platform, but also means that most design decissions are still open.
If you are interested in contribution your ideas, requests and/or your code, please start by joining the OJudge Developers Google Group by:
And then, here I am, waiting for you :D
Thanks for your help!
Don't forget that you can contribute using any of these three methods:
Through Patreon at: https://www.patreon.com/onlinejudge
Through Bitcoin at: 1ojudgeapLUjJcnUmze67a4w3TJ6WnPxo
Through Paypal at: